How to throw a memorable Boat Party
Wild and lascivious boat parties can be and are one of the best places to throw a memorable adult party. The blue of the waters, the distance from the busy world and that total sense of adventure makes a boat party more than ideal for parties.
You don't even have to own a boat yourself, you can hire one or sweet talk a friend who owns one.
Here's a guide on just how to do that…
Private Boat Cruise
Check the internet for boat rentals at the site of your planned party and find ones that will rent their boats out to private parties. Or visit the boating area in person and do some one-on-one negotiating.
Party Boat Hire
Hiring a party boat can be tricky and fiddly. Get everything done from insurance to agreeing and only then can you start gearing to party mode.
Before you send off invitations to all your naughty conspires, determine the maximum number of guests the boat will accommodate. There are strict safety rules for maximum boat occupancy, including the number of life jackets on board. Nothing can end a boat party faster than having the water police tell you to head back to port because your boat is overloaded with party goers.
How to Throw a Boat Party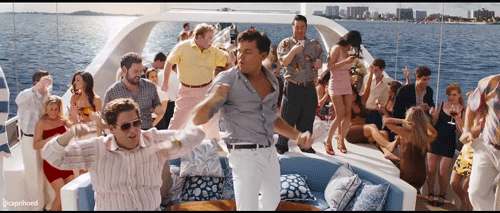 Throwing a boat party shouldn't be any different than the one you throw on dry land. Except maybe for safety concerns of being on the water. Consider having a couple of designated lifeguards to keep watch and prevent any tipsy parties partakers from taking an unplanned swim.
Most important to have a boat party is plenty of good food, booze and great music. To keep the party going plan some adult games or contests like a wet t-shirt contest and of course a wet jockey-shorts contest, these are always great fun.
Why not theme your boat party, theme parties are always great fun.
Have you thrown a boat party before?  Share with us what worked and what didn't.