Even in 2017, pubes are still an issue of debate.
Amber Rose has been censored by Instagram staff for sharing an explicit picture containing full-frontal nudity, to promote her third annual SlutWalk.
She shocked social media users when she posted a picture last Saturday showing her on a wooden staircase wearing only a bikini top and an open black coat, putting her heavily oiled-up body and nicely trimmed, soft bush on full display.
The semi-nude pic only lasted about two hours before Instagram deleted it.
But this isn't just any nude pic. Amber Rose is bringing back the bush!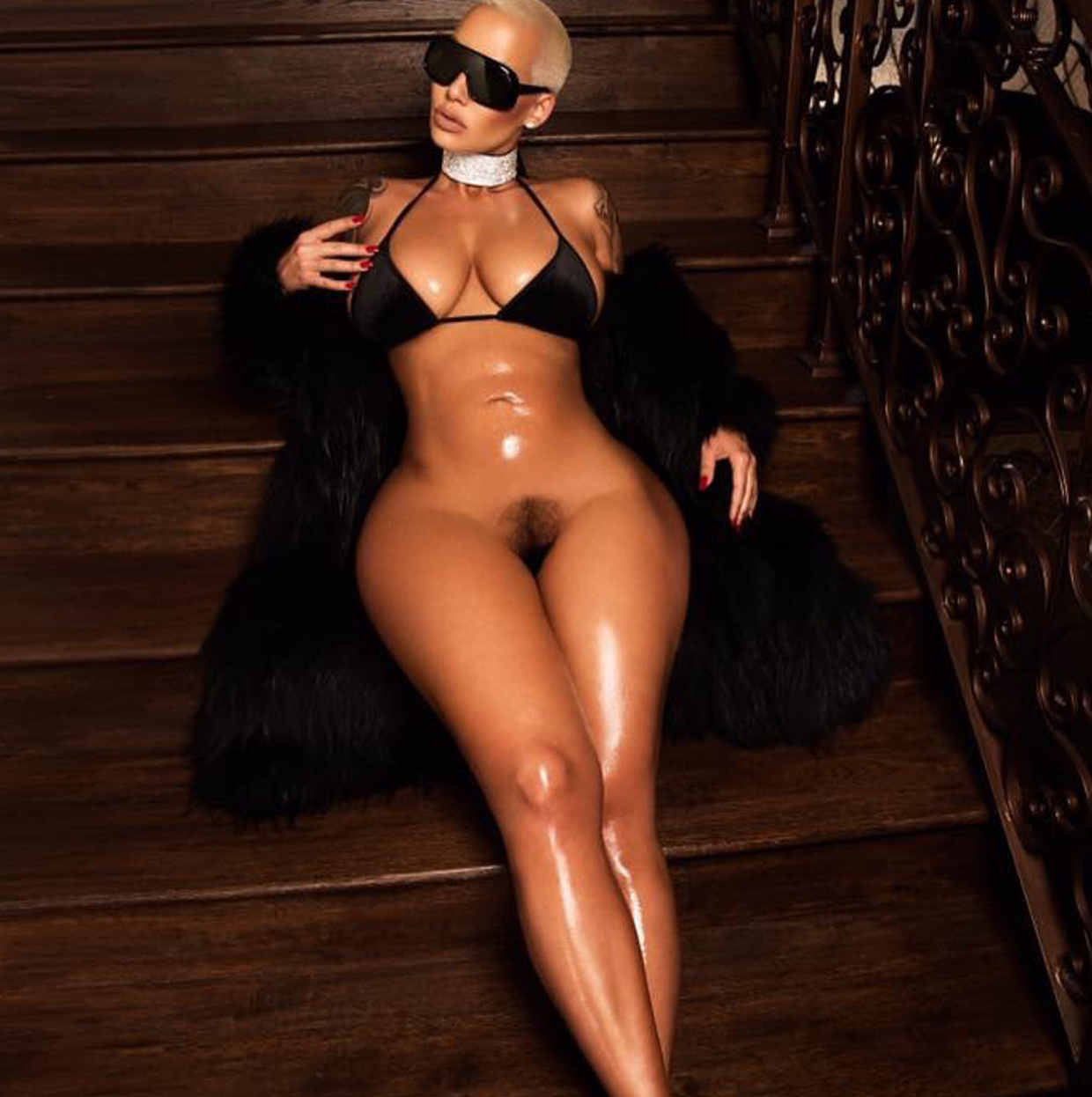 Pubic hair incites passionate debate from all sides of the issue, from the pube havers to pube waxers to people that love to have sex with women with lush pubes. It's such a heated conversation that even celebrities get in on it. This time we have Amber Rose not beating about the bush to make possibly a statement of her own about pubs – to have them!
We must admit that Amber Rose's nicely trimmed pubes look pretty darn sexy. But as with all things sexual and appetites for sex, to each their own. Everyone should rock whatever down there they want.
Bring back the bush? What do you think dear readers, shaved or bush?
Would you sport a bush? Do you find a nice trimmed bush is just as sexy as completely shaven? Let us know in the comments section below.