Masturbation – Get Hands-On With Our Pleasureful Tips
May is National Masturbation Month. So, let's get celebrating, as if we needed an excuse, right?
Almost everybody masturbates and the reason is simple, it feels good. There's no right or wrong way to do it.  Everyone has their own way of getting the job done.
It's easy to want to stick with that familiar touch yourself moves. But changing up the way you show yourself some love, can really open you up to learn more about your sexual responses, your turn-ons and desires.
Here's how to get the most out of your masturbation sesh… because self-pleasure is so damn good.
Privacy Is Key
Make sure you have enough time to not feel rushed and have enough privacy not to be interrupted. Nothing brings a climax to an unsatisfying end quicker than worrying about being interrupted. Unless of course, you're into getting caught or are turned on by someone watching you. We're not judging your kinks.
Set The Mood
Getting in the right mindset can help you fully enjoy the moment. Even though you're by yourself, putting on sexy lingerie, lighting a candle, or playing some good porn can make a real difference. Do whatever it takes to make you feel sensual and sexual for your self-loving time. Explore different rooms around your home to switch up your standard masturbation technique.
Be confident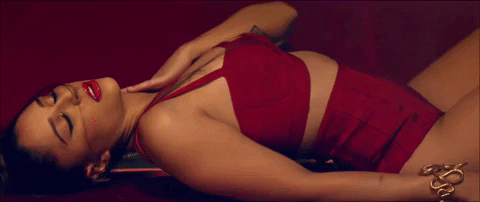 The way you feel about your body is important. In other words, focus on loving and touching those perfect curves on your body and not focus on the areas that you wish were more toned. Remember your body lets you experience these amazing Os and feelings, so love it and worship it.
Fantasise
Double your pleasure by fantasising as you masturbate. When you take your mind to dirty town you are free to think about anyone and do anything your naughty little mind desires. Anything goes when you're in your own head.
Explore Your Entire Body & Different Types of Stimulation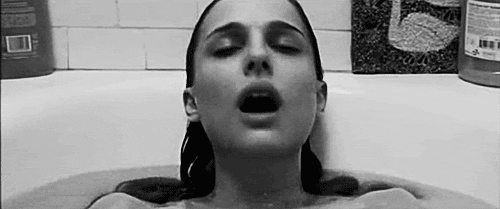 Don't just go straight into it. Take some time to explore and tease other parts of your body too. After all, pleasuring yourself should be an all-encompassing experience. Run your hands over your body to discover all the different pleasure areas that would like a little more attention.
Masturbation doesn't have to mean exclusively clitoral stimulation or internal stimulation. You can try both at the same time. There are tons of toys out there with curves to reach your sensitive spots inside your vagina, while also stimulating your clit.
Men can change up their routine too, different stroke, position, or breathing technique. Why not add good quality lube and a sex toy into the mix? It might be a vibrator, a dildo, or a cock ring.
Don't Neglect Your Breasts
For most women, the breasts are a major erogenous zone. Don't leave the girls out when you're going solo. Gently squeeze, pull, and trace your nipples with varying degrees of firmness to build yourself up to a screaming orgasm.
Touching certain parts of the body can make your orgasms even more intense. For some women, it might be the breasts and nipples, for others, the inner thighs.
Test out anal play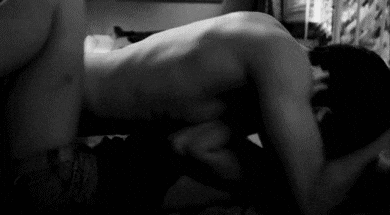 If you're curious about butt stuff, there's really no better way to experiment than alone. You can do everything from circling your anus with a lubed finger and then slowly working your way in or experimenting with butt plugs. Start with a small butt plug about the size of your finger. But plugs can add a completely new dimension to your intimacy and great to teach you to relax and enjoy another pleasurable sexual act.
Stop before you orgasm to make it even better.
The concept is called edging. Don't just race for the orgasm. Tease yourself. Bring yourself to the edge of orgasm and then slow everything down. Stop several times before you reach orgasm. This will make your orgasm feel unreal and much more intense.
Lube Up
Everyone needs a bit of lubrication at first, so go ahead…get your fingers all wet and slippery before you touch yourself. There are many different types of lube on the market, so experiment to see which one helps you achieve the strongest orgasms.
Turn On Some Porn
While some think porn is a guy thing, I can tell you it definitely isn't. The right kind of porn can have the same effect on women too and can make your me-time more erotic. Don't knock it until you've tried it.
The biggest sex organ is between the ears, so engage your brain as well. Remember sexy experience from your past, check out arousing online images, or read erotica. Whatever you need to do to fuel that fire.
Read An Erotic Story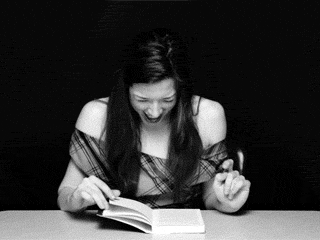 Nothing gets the juices flowing better than the imagination and a good erotic story. Dubbed the "female version of pornography," erotica can fuel your fantasies.
Get freaky with your partner
Couples can practice mutual masturbation. It can be sexy AF to watch someone you are attracted to and love bring themselves pleasure. There are many benefits to mutual masturbation. This is a fantastic way to help your partner understand and learn what turns you on and it can turn them on, as well.
It can be extremely bonding as it lowers inhibitions and can promote more open communication, it's an opportunity to talk about your fantasies, what you like and what you like to try.
Obviously, there is no one, best way to masturbate, and even if you've got something that works for you, consider the fact that there could be more out there if you experiment. Get creative with how you do it and have fun.
HuffPost has put together a good example of masturbation in film, enjoy.