How to talk to your partner about kinky sex
It's normal to feel scared about revealing your kinky desires to your partner. The fear of rejection and being judged are two factors that often stop people from being honest about them. But failure to disclose them can mean you're missing out on a lot of fun and pleasure. Worse yet, it may result in sexual dissatisfaction. Difficulties in relationships often begin when we try to repress desires, rather than express them healthily.
The world is full of couples who have some fundamental incompatibility when it comes to sex. Seriously, it's not the end of the world if your partner doesn't share the same kinks as you. You might be delightfully surprised that they have their share of kinks they also want to share with you.
Even if your partner is not into any kinks, but is open-minded, caring, and understanding, they'll be excited to hear you talk about your kinky desires and happy to find ways to keep you sexually fulfilled.
Communication is a pillar of relationships. Good communication creates room for trying new things. Want to tell your partner that sex is great, but you really need some kink from time to time to truly feel fulfilled?  We've compiled 4 tips on how to help you share your kink with your partner, be it double penetration, spanking, gangbang, bondage or swinging.
1. Start small & get talking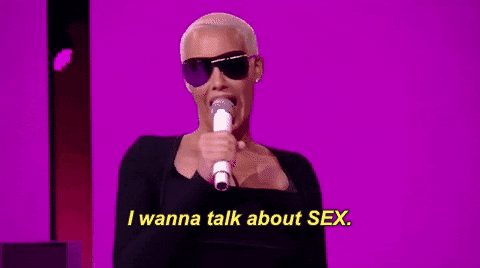 Start a conversation about desires, not only is this an excellent way to learn about your partner's needs and desires but it will open the doors of communication for you to talk about yours.
When bringing up what you're into, try to bring up one kink at a time. Also, ask how your partner feel about it each step of the way. You don't want them to feel like you're "demanding" them to comply with a certain sexual fantasy of yours, and you don't want them to feel pressured either. Remember, consent is sexy!
Don't expect your partner to play your kink straight away. Give them time to adjust and play with one concept before you start telling them about another. This is a great way to open your partner's eyes to new sexual possibilities.
2. Come equipped with resources
Many people are open to the idea of kink but simply don't know where to start, or how to do it safely. Your partner needs some guidance to play that kink perfectly. They might not even know what you're talking about. The internet is full of good information once you do a little digging. This resource may be in the form of a tweet thread, an article, or a random Tumblr post. If you search hard enough, you can find what you're looking for. It's not enough to introduce the kink to your partner but you also need to make them understand it and see how it can be a turn-on.
3. Know your kinks
 
Knowing more about your kinks makes it easier to address kink with a partner, or simply to ask for what you want. This is exactly why it's not helpful to tell your partner you're into pain if you can't further explain what it is about pain that turns you on, what kind of aftercare you need, how you like to use a safe-word, etc.
4. Be confident
It can be hard but try not to be embarrassed about whatever it is you're into. Almost everyone is into some kink. Be clear and confident about what you're trying to express. In an ideal world, you disclose your spanking kink to your partner and they say "hell yeah", and you're enjoying impact play (spanking, paddling, hitting, flogging, etc.) straight after you talk about it. In reality, things can take a bit of time. Give your partner enough time to get familiar with the kink you want to try, let them feel more comfortable on how to go about it and only then try it out.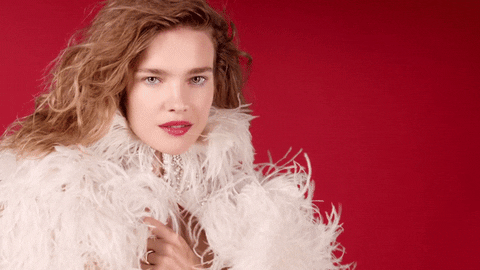 Hopefully, your partner will be on board to have sex with you in all ways. Still, your partner may not warm to the idea of your kink and give you a respectful "no" when you disclose your kink. That's ok and maybe a little disappointing. But remember that your partner isn't obligated to try out anything you're asking for. It doesn't mean, however,  you can't both compromise or find pleasure in other ways! There is also a chance that your partner is simply unfamiliar with the kink you want to try and is feeling a bit unsure of how to go about it.
Even if your partner doesn't share your kinks, there are always ways to have a rewarding and fulfilling sex life, through swinging and meeting other couples who share the same kinks.
We all have different sexual desires and just because someone doesn't share your kink doesn't mean there is anything wrong with you or anything to be ashamed of.
Ultimately, no matter where this conversation goes, it will be well worth it. Whatever the outcome, remember that it's okay to prioritise your sexual needs. There is no better feeling than being with someone who accepts you for you and your kinks and prioritises your sexual pleasure.
Do you have a kink you crave to explore? Have you met your ultimate kinky partner and want to share advice for anyone looking to do the same? Let us know in the comments below.